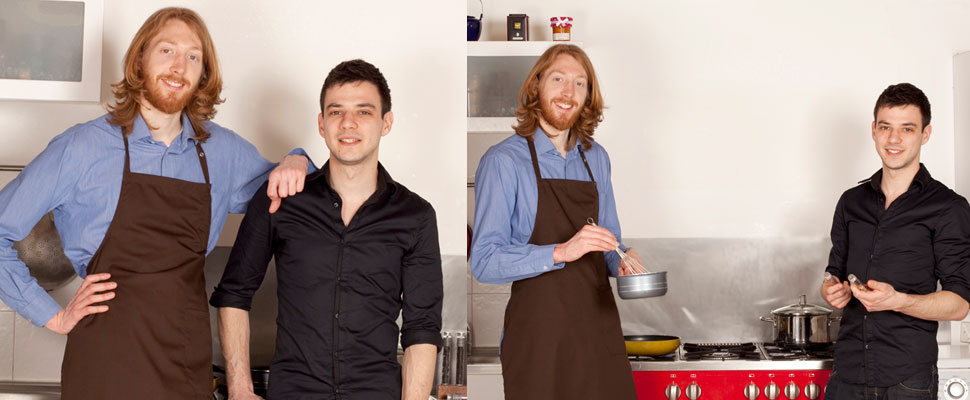 About edélices.co.uk
edélices.co.uk gourmet food store
edélices.co.uk was founded in november 2009 with the objective of bringing together exceptional gourmet food and sharing with you our gastronomic discoveries.
edélices.co.uk - not only a store. We also edit a column that strives to surprise and inspire our readers, not to mention give you some unique gastronomic lore to share with your guests next time you are at the table.
A word about the founders

Gilles Muller comes from a family of chefs, among whom must be cited renowned Christophe Muller, chef of the famed restaurant L'Auberge du Pont de Collonges of Paul Bocuse. From a tender age, his father's meals acquainted him with the finer points of gastronomy. More than a passion, for him great cuisine is a reason to embrace life. He relies on his experience and the advice of his relatives to find the finest products.

Raphel Tardio is a devotee of Italian cuisine and believes in the virtue of fresh and simple ingredients. Also an enthusiast of new technologies, it is quite natural that he chose the internet as the place to share his gastronomic discoveries.
Our selection of gourmet food
Always looking for the finest the edélices.co.uk selection has been constituted thanks to recommandations of chefs.
Every product is shown under every angle : description, composition, origin, know-how and tips. New products are added regularly to offer you an always larger sideline. By the way, if you think that we are missing a product, we invite you to mention it through the contact form.

And since you probably are a demanding and impatient gourmet, edélices.co.uk offers a delivery service that allies flexibility and speed.
Contact us
If you have a question or a suggestion, feel free to contact us with the online contact form
or by calling our customer service at 0203 514 6006.
Office :
edélices.co.uk
Giraphes Commerce
99 avenue Henri Ginoux
92120 Montrouge
France
Shipment :
edélices.co.uk
Giraphes Commerce
Espace Eric Patou
42 avenue Laplace
94110 Arcueil
France
More Info